Get a brand new skin with the SmartSkin CO2 fractional resurfacing!
With the SmartSkin CO2™ – a new and revolutionary fractional laser rejuvenation system – Well Medical Arts can help you achieve your cosmetic enhancement goals much quicker and more effectively than with other laser skin rejuvenation treatments. Fractional CO2 resurfacing can erase years from your face and dramatically improve the appearance of wrinkles and pigment, but it is not a lunchtime procedure.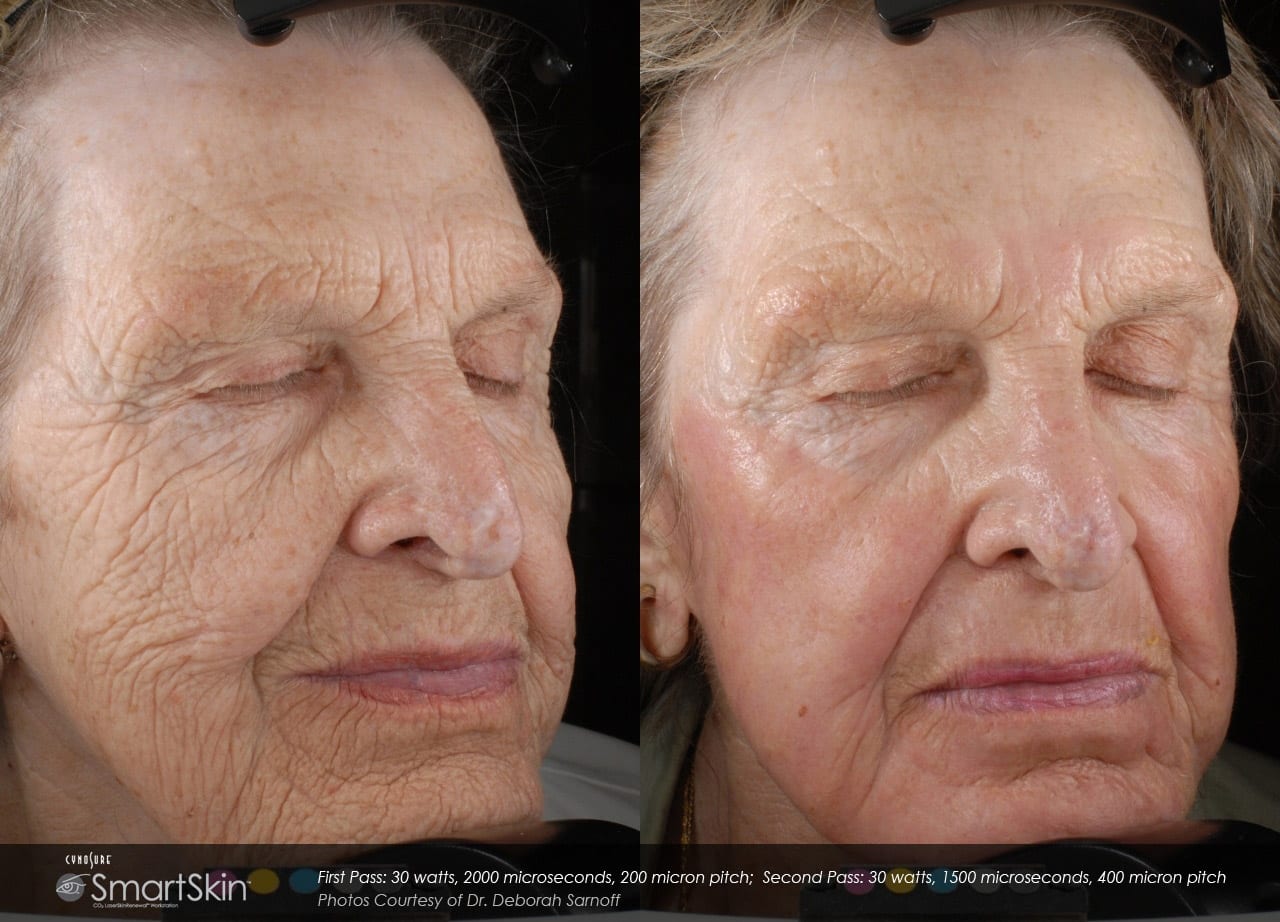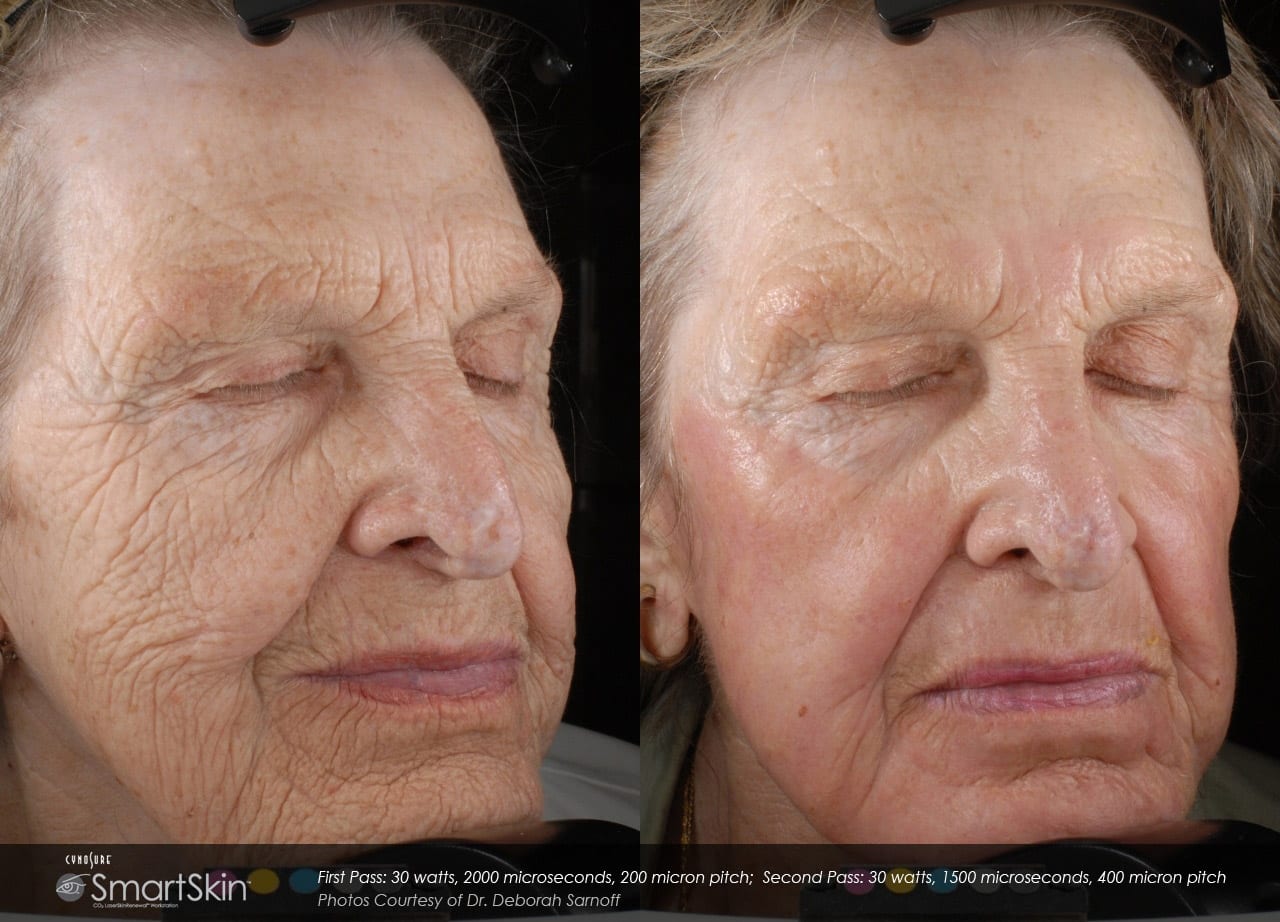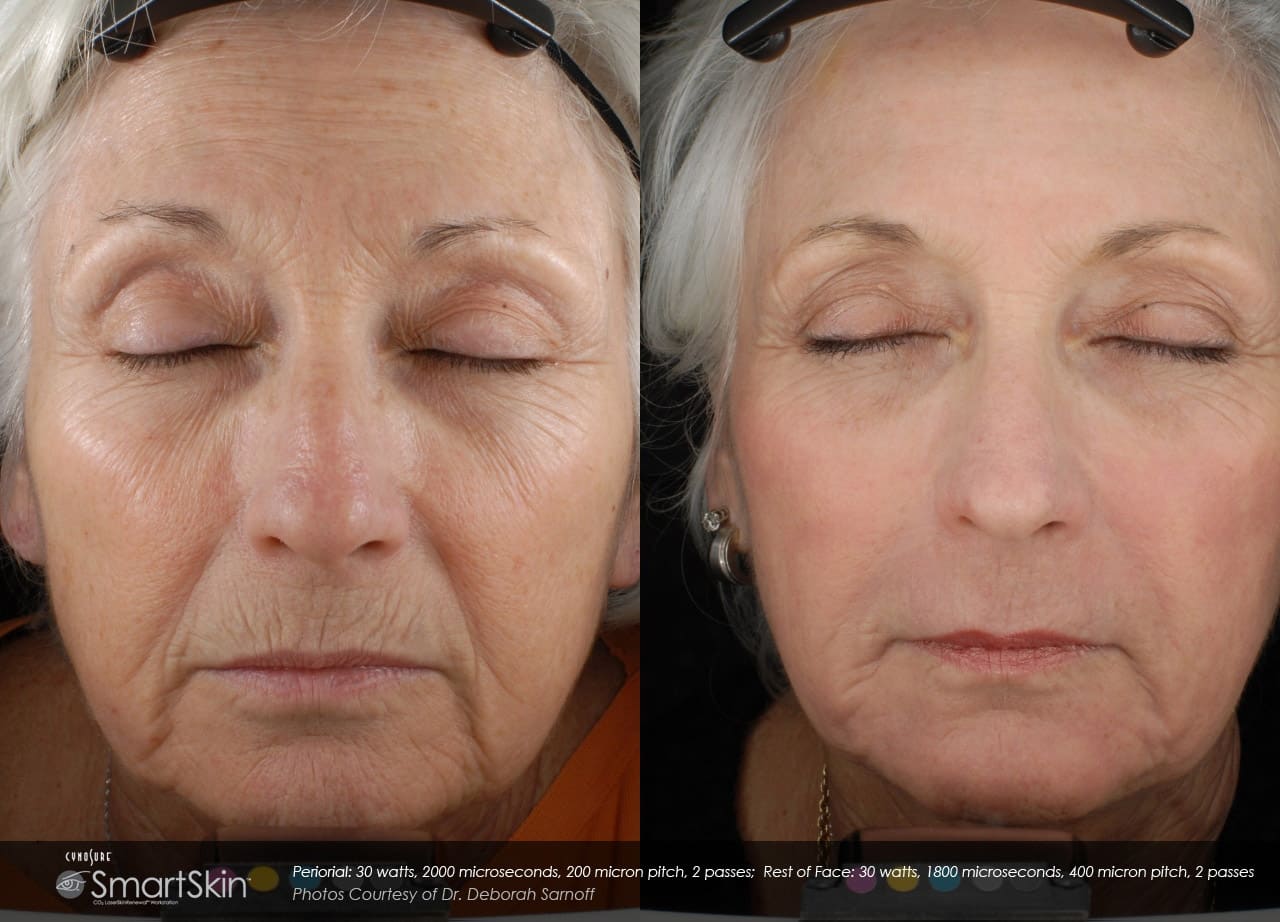 SmartSkin CO2™ utilizes an array of technologies, so that you can have two treatments in one to provide:
Wrinkle reduction
Dark undereye circle brightening
Pigmentation and redness reduction
Treatment of age spots
Treatment of scars
Sun damage
Hand and neckline rejuvenation
Skin tightening
* Individual Results and Patient Experience May Vary
One treatment can give you awesome results.
Fractional CO2 resurfacing is usually a one-time treatment performed with topical or local anesthesia. It provides skin resurfacing for improvement in wrinkles, scarring, discoloration and some skin tightening by stimulating collagen production. Recovery varies depending on the aggressiveness of the treatment. People frequently have it done on a Thursday or Friday and are able to return to work Monday (although may be still pink or swollen). You'll need to take some preventive prescriptions and follow specific skin-care instructions. Immediately after, your skin will be raw and oozing, and covered in ointment. Crusts will form, then peel, and the healing skin beneath will be pink, sensitive and itchy. Although the skin heals within a few weeks, redness can persist for about two or three months. Once you have fully healed you should notice a significant improvement in fine lines, wrinkles, scars, skin laxity and discoloration.
In the past, traditional carbon dioxide laser treatments removed the entire surface of the skin. The down time was longer and it had higher riskes of adverse effects such as infection or hypopigmentation (lightening of skin).  Newer CO2 Fractional resurfacing uses small columns of fractionated light and energy to penetrate the dermis. It's like poking tiny holes in the skin with light and heat. The surrounding healthy skin promotes healing, making new collagen and elastin. We can contol how far away the holes are, this gives less down time (and results) or we can bring them closer together for a more aggessive treatment. We can contol how deep the columns penetrate and how much energy or heat goes into them. This provides us with a variety of settings for different results. By targeting zones deep in the skin and increasing heat we get more skin tightening.  Using less heat and bringing columns closer together we remove superficial pigment and textural issues. We can also layer and combine the techniques for all effects. Wow! We can do an entire face, face and neck and decolete, or target just the eyes or around the mouth. You may hear the term Madonna lift, this is referring to skin rejuvination, resurfacing and tightening around the eyes.
* Individual Results and Patient Experience May Vary