CoolSculpting is the #1 non-invasive fat removal procedure that Freezes Your Fat Off with NO Downtime. Once the fat is gone it does not grow back! The Latest CoolSculpting Technology Has Arrived in Seattle at Well Medical Arts! Remove Your Fat Almost Twice As Fast with a Treatment Time Of Only 35 Minutes!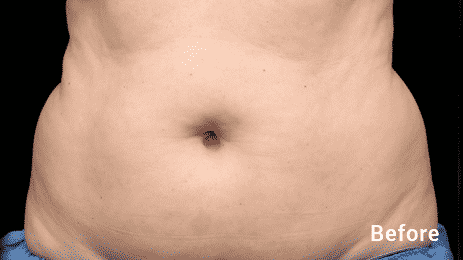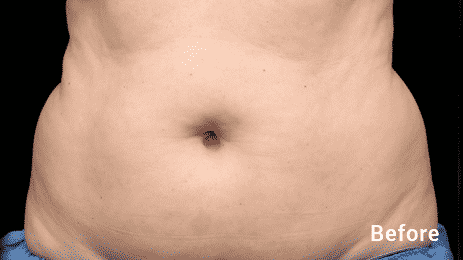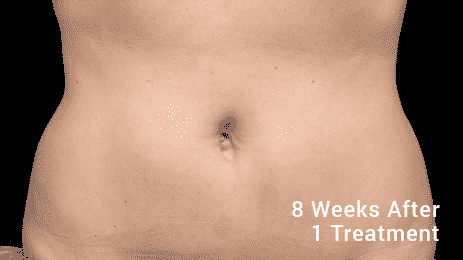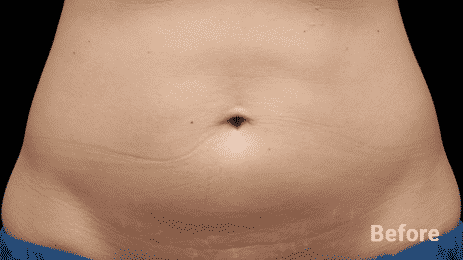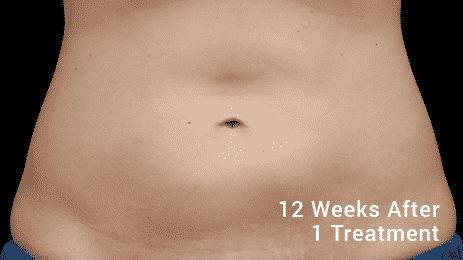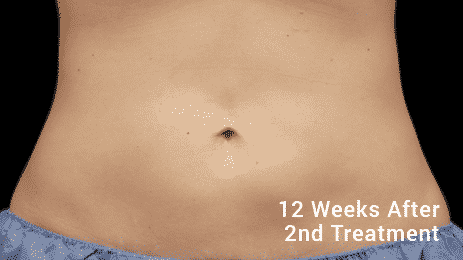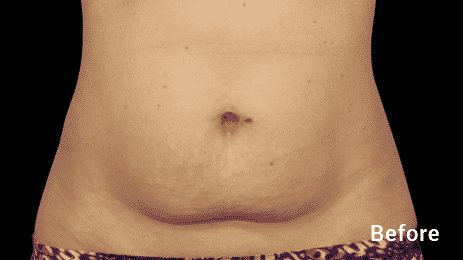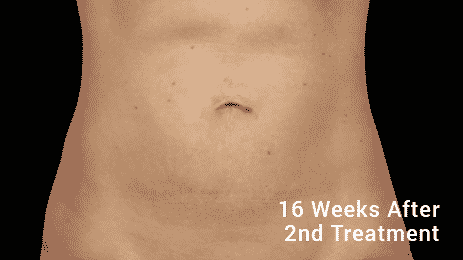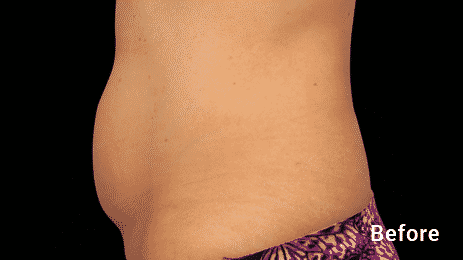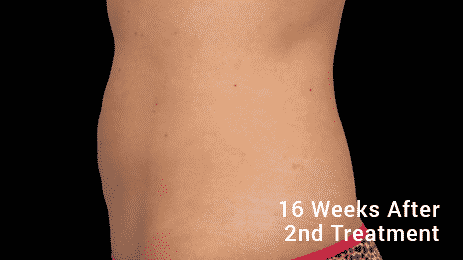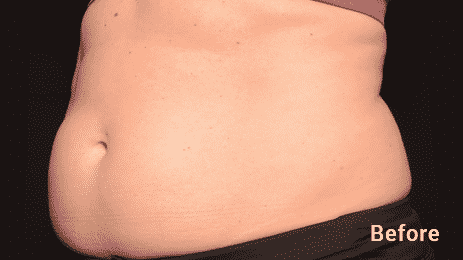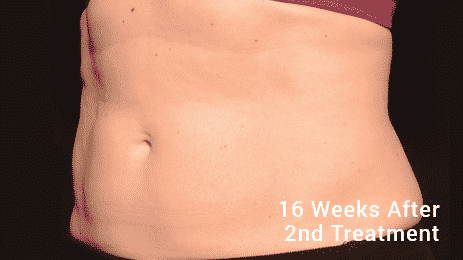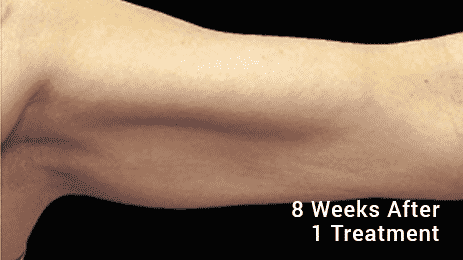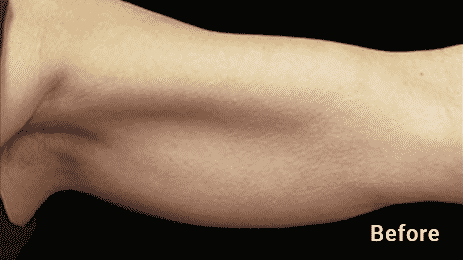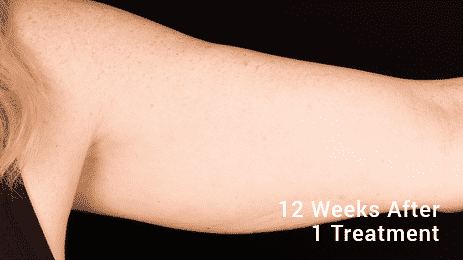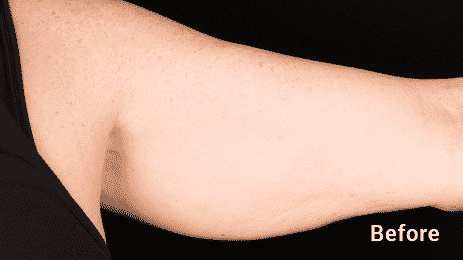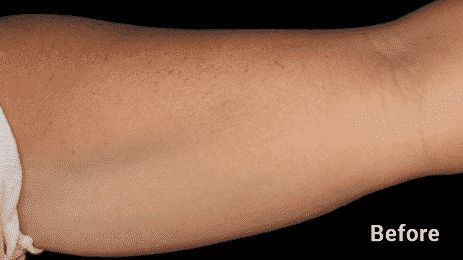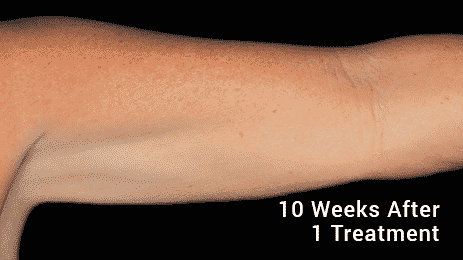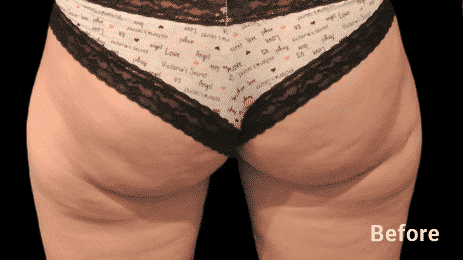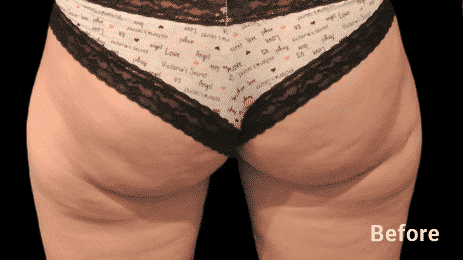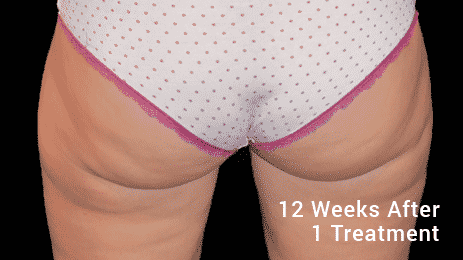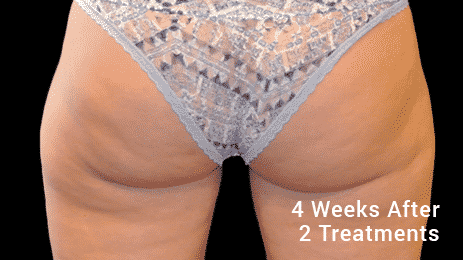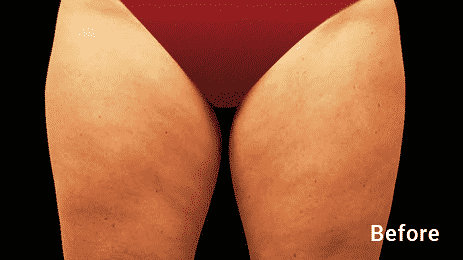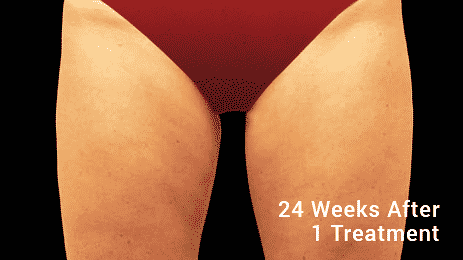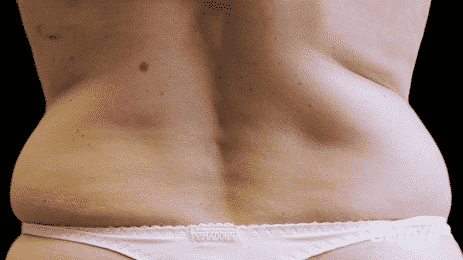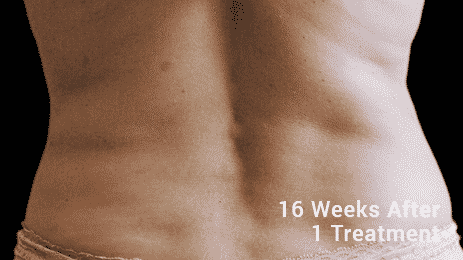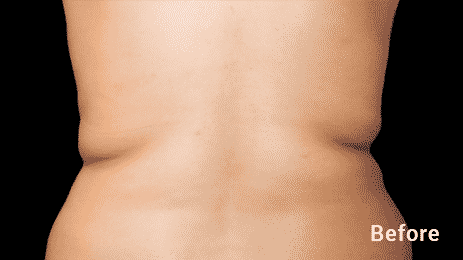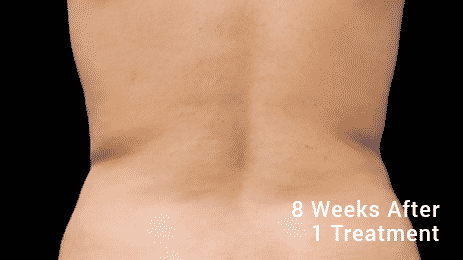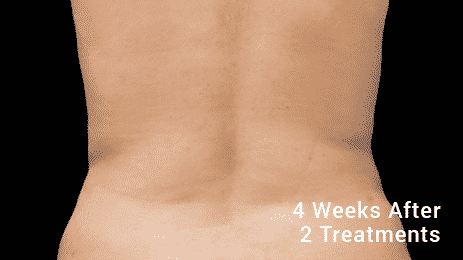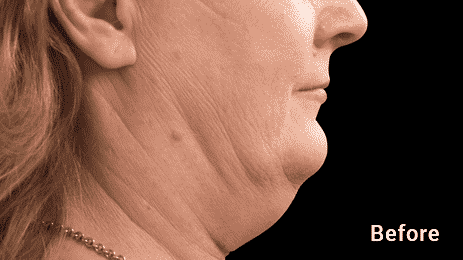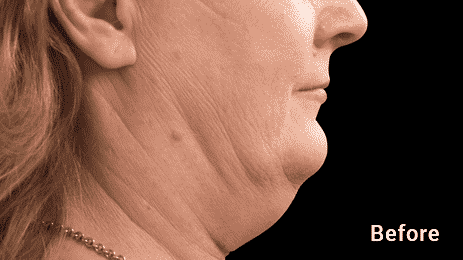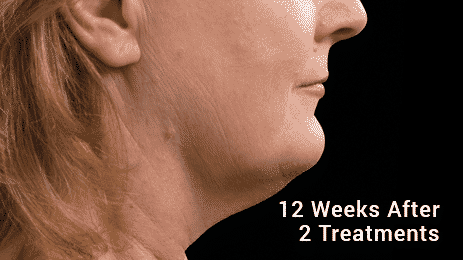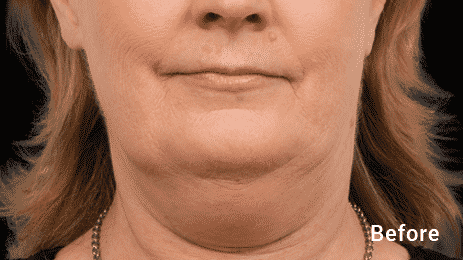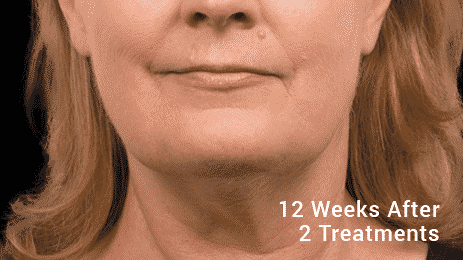 Say goodbye to the double chin, the banana roll, muffin tops, love handles, bat wings and belly fat ("pooch"). Coolsculpting removes fat non-invasively (no knives or anesthesia) with no downtime.
CoolSculpting is the coolest, most innovative, non-surgical way to lose those annoying bumps and bulges of stubborn fat. This revolutionary technology removes targeted fat cells in the treatment area to produce a noticeable, natural-looking reduction in fat bulges.
Unlike most other methods of fat reduction, CoolSculpting involves no needles, surgery, or downtime.  Patients often spend procedure time reading, working on their laptops, or simply relaxing.

The CoolSculpting procedure eliminates stubborn fat safely and effectively, without surgery or downtime.
The CoolSculpting procedure eliminates stubborn fat safely and effectively, without surgery or downtime. This fat reduction treatment is the only FDA-cleared procedure to use controlled cooling to safely target and eliminate diet- and exercise-resistant fat. CoolSculpting results are proven, noticeable, and lasting, so you'll look and feel great from every angle.
Freeze away fat? It comes down to science. Fat cells freeze at higher temperatures than surrounding tissues.  CoolSculpting technology safely delivers precisely controlled cooling to gently and effectively target the fat cells underneath the skin. The treated fat cells are
crystallized (frozen), and then die. Over time, your body naturally processes the fat and eliminates these dead cells, leaving a more sculpted you.
You can reshape your body!  We will develop a customized CoolSculpting treatment plan that addresses your problem areas.  Additional sessions may further enhance your results. Your individualized treatment plan will be tailored to your body, your goals, and your budget.
It's easy to sit back, relax and say goodbye to stubborn fat. After we select the area(s) to be treated, the device is positioned on your body and controlled cooling is applied.
During your procedure, you may choose to read, check email, or even take a nap.
The CoolSculpting fat freezing procedure is completely non-surgical, so you can typically return to work and normal activities immediately. You will like what you see. In the weeks and months following your procedure, your body naturally processes the fat and eliminates these dead cells. Once the treated fat cells are gone, they're gone for good.
CoolSculpting consistently stays in the high approval rating on RealSelf website, with thousands of reviews. 
The latest and greatest CoolSculpting Applicators
CoolSculpting has been called a "Game Changer" by plastic surgeons and doctors alike in the non-invasive fat reduction industry. We couldn't agree more.
Not all CoolSculpting providers have a full arsenal of the latest and greatest applicators. Rest assured that Well Medical Arts has the newest CoolSculpting technology available to you, such as the CoolAdvantage, CoolMini and CoolSmooth Pro applicators. Our clients are busy and appreciate being treated in half the time or faster depending on their individual treatment plan.
Whether you are struggling with excess fat on the belly, love handles, bra line, man boobs, saddles bags, inner thigh, knees, banana rolls, arms, or under the chin, Well Medical Arts has the appropriate applicator to help you achieve lasting fat reduction in the area(s) treated. Giving our clients curves in all the right places is what we do best! What can we say, we love to FREEZE FAT!
CoolCore Advantage Applicator
This is the applicator most often used at Well Medical Arts. It's the perfect applicator for spot reducing fat on the abdomen, love handles, pecks, banana roll (fat under the buttocks) and bra line! After any necessary "de-bulking" is achieved with the CoolMax, the CoolCore Advantage is perfect to contour the body, giving our female clients curves in all the right places or the illusive "V-Shape" for men. This upgraded applicator is nearly 50% faster and more comfortable than its predecessor.
Treatment time: 35 Minutes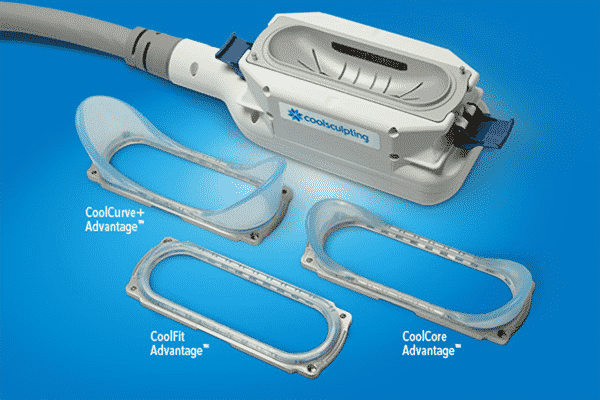 CoolCurve+ Advantage Applicator
Similar to the CoolCore Advantage, this applicator is ideal for an individual who still has stubborn fat, but a more narrow frame. Perfectly curved to wrap around the stubborn love handles, bra line or banana rolls, clients will enjoy lasting reduction of fat in the areas treated with this applicator. This upgraded applicator is nearly 50% faster and more comfortable than its predecessor.
Treatment time: 35 Minutes
Coolfit Advantage Applicator
The CoolFit applicator allows us to reduce longer bulges of stubborn fat on areas like the inner thighs, arms and abdomen! It uses the same suction technology as the CoolCore Advantage, CoolMax and CoolCurve+ Advantage and you get the same astounding fat reduction with just one treatment. This upgraded applicator is nearly 50% faster and more comfortable than its predecessor.
Treatment time: 35 Minutes
CoolAdvantage Plus Applicator
This applicator is typically used on clients who need to "de-bulk" the area before "sculpting" it. It is often used on the lower and upper abdomen and in some cases, on the love handles. This is the largest CoolSculpting applicator in our arsenal. The applicator pulls in a substantial amount of tissue for those clients who have greater amounts of stubborn and unwanted fat. Once the client is de-bulked, we often treat with one of the smaller applicators to further contour the body and give our clients the shape they are after. This upgraded applicator is 25% faster and more comfortable than its predecessor.
Treatment time: 45 Minutes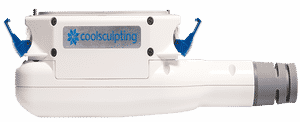 CoolAdvantage Petite Applicator
The CoolAdvantage Petite applicator allows us to reduce shorter bulges of stubborn fat on areas like the inner thighs, arms(Bat Wings), abdomen and flanks safely and effectively.
Treatment time: 35 Minutes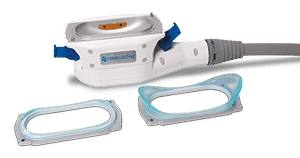 CoolSmooth Pro Applicator
This non-suction applicator has allowed us to treat areas on the body that previously were untreatable. This surface applicator targets areas such as the outer thighs or saddlebags and non-pinchable fat on the abdomen or love handles. This applicator has received an upgrade from the regular CoolSmooth and is now colder, more flexible, and 45 minutes faster than its predecessor. After a single 75 minute treatment, a client can expect to see the same great fat reduction in the areas treated.
Treatment time: 75 Minutes
Just like with the introduction of the CoolSmooth Pro, the CoolMini is dramatically expanding the number of areas on the body CoolSculpting can effectively treat. The CoolMini will specially target smaller pockets of fat found under the chin (submental fat), around the knees and even the "tea cups" (armpit fat).
Treatment time: 45 Minutes