Don't let your hands give away your age! Radiesse is now approved for hand rejuvenation.
The hands don't lie. Even with a more youthful appearance of the face, your age can easily be given away by the appearance of your hands. Radiesse is the first and only FDA-approved product for hand augmentation to correct volume loss in the hands. Radiesse restores volume to the hands while providing smooth, natural-looking results1 that can be seen immediately and can last up to 1 year. Hand rejuvenation using dermal fillers is a relatively painless procedure that offers instant results! Watch the video below to see just how quick and easy this treatment is to refresh the appearance of your hands.
Learn more about Radiesse here.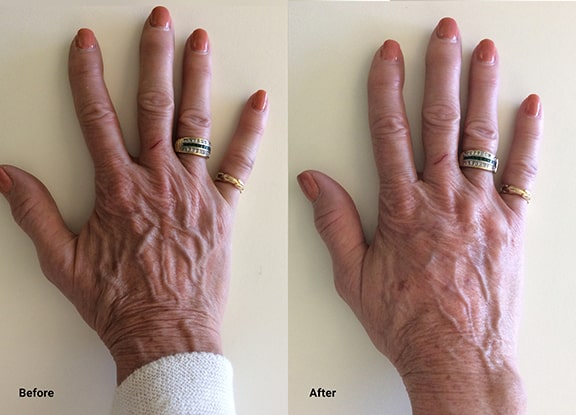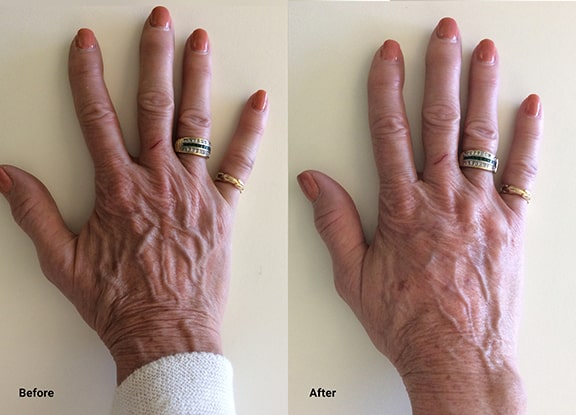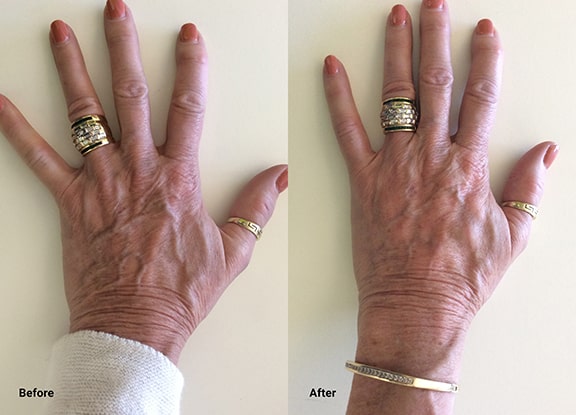 * Individual Results and Patient Experience May Vary