Eliminate dark spot and minimize redness. Restore your skin with an IPL Photofacial.
IPL (Intense Pulsed Light) treatments can be used to help restore the skin's youthful appearance through photorejuvination. IPL treatments improve the appearance of photoaged skin, remove age spots (sun-induced freckles), most benign brown pigment, and redness caused by broken capillaries through a process called photorejuvenation for face and body. The process is ideal for active lifestyles because the procedure requires little downtime and has a low risk of side effects. The treatments use broad spectrum light to treat the face, chest, neck and hands—virtually anywhere that sun damage shows. By helping to remove the age spots and broken capillaries, the result is overall more even, luminous, younger looking skin.
Purchase 1 session – $299
Purchase 3 sessions for $750 /$250 per session*
Purchase 6 sessions for  $1350/$225 per session*
*when purchased as a package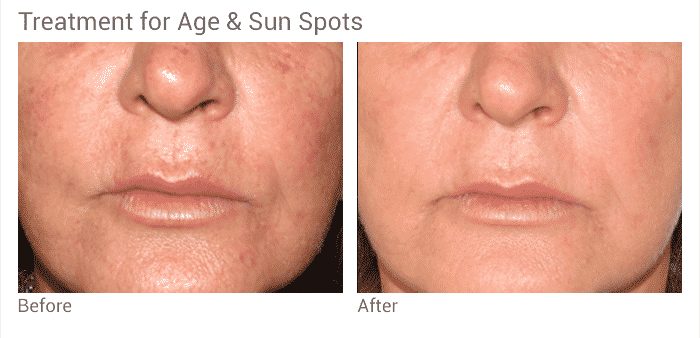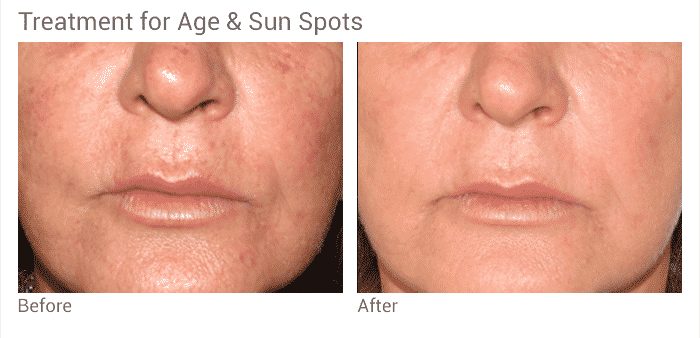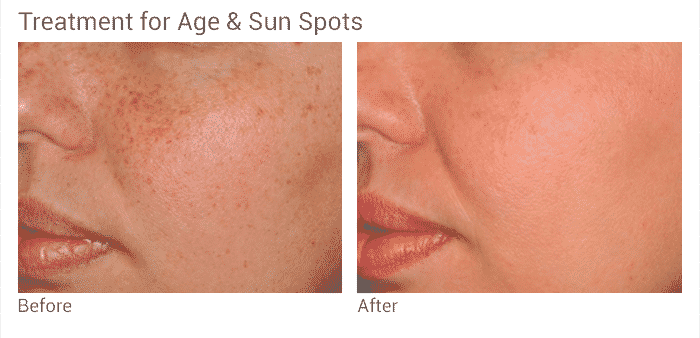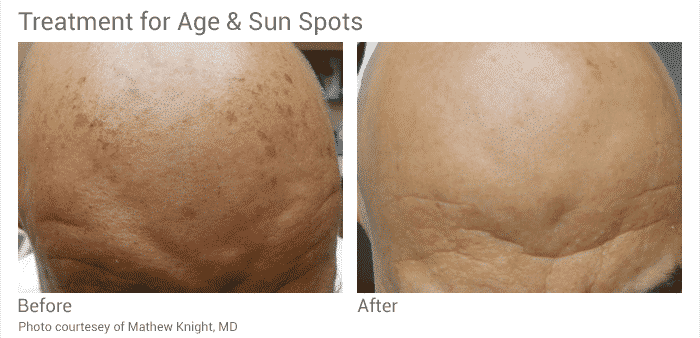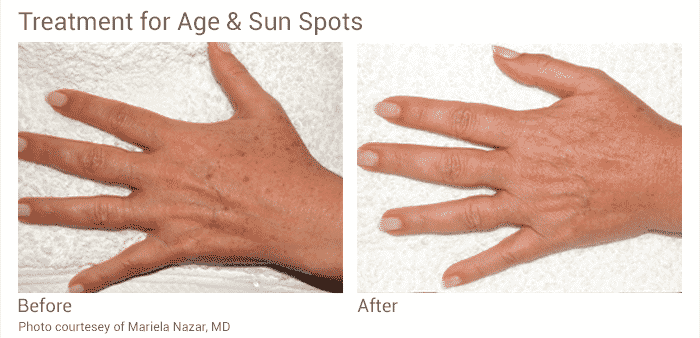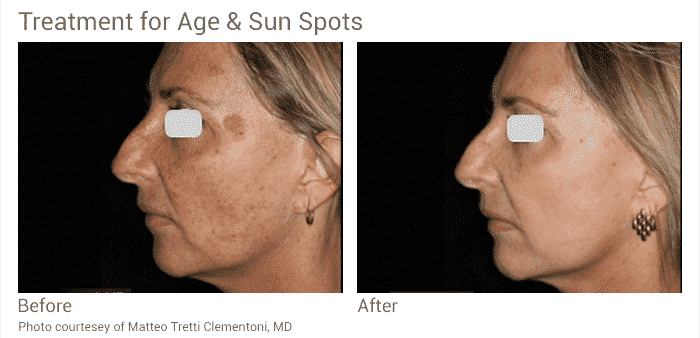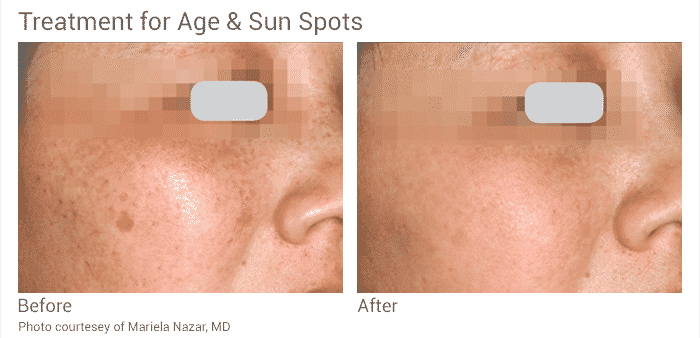 * Individual Results and Patient Experience May Vary
Broad spectrum pulsed light is transmitted through a continuously cooled applicator, gently placed over the skin. Cut-off filters in the handpiece change the range of wavelengths, optimizing it for different applications and skin types. The light penetrates the tissue and is absorbed by either the relevant chromophores and damages them (blood chromophores when treating vascular lesions and melanin chromophores when treating pigmented lesions).  The body's natural processes then clear the lesion debris, giving the skin a more even and youthful appearance.
The Lumenis One advantage
Our laser is the Lumenis One. After testing out many lasers over a year, we decided on the Lumenis One. Lumenis, the first, and still the best. The company that invented Intense Pulsed Light continues to advance technology.  No other system on the market has evolved so far, so fast. Not to mention over a decade of clinical evidence to support it, making it the most clinically tested machine available.
To learn more about Lumenis go to http://www.aesthetic.lumenis.com/skin_ipl
IPL's are great for treating Vascular Rosacea, Hyperpigmentation and Leg Veins.