Pico Genesis is the new laser toning treatment to decrease pigmentation and build collagen with NO DOWNTIME. Pico Genesis skin rejuvenation treatments are great for all skin types.
PICO Genesis introduces an entirely new approach in the treatment of pigmentation and skin revitalization that combines the benefits of two highly effective wavelengths in ultra-short pulses to cause an intense, non-thermal, photo mechanical disruption and remodeling of the upper dermis. What we get is a brighter, more uniform complexion in less treatments than traditional methods.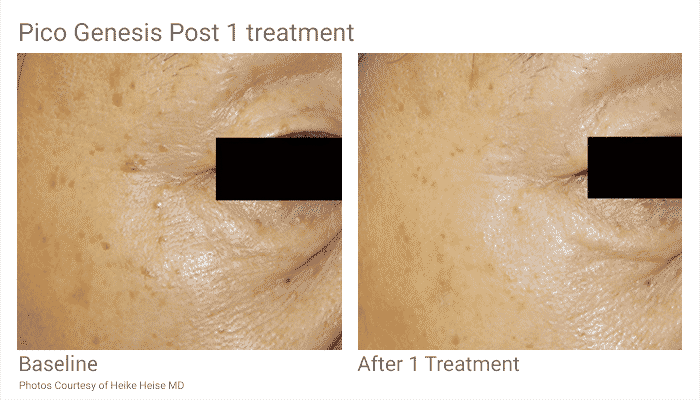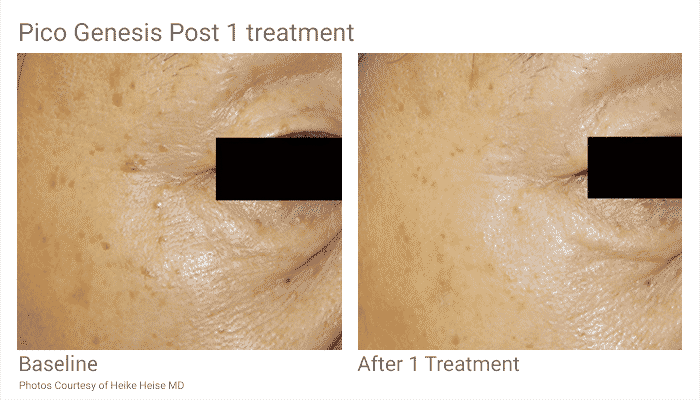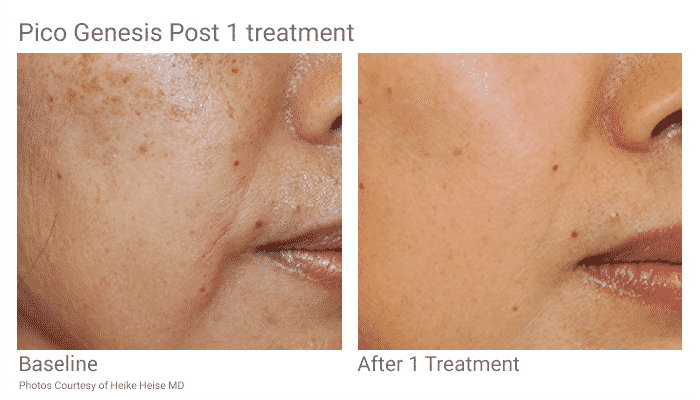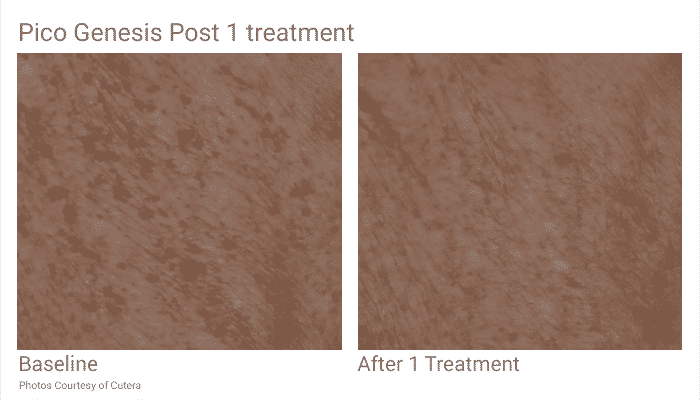 * Individual Results and Patient Experience May Vary
How does the Pico Genesis work?
PicoSure laser focuses on your problem areas whether it's brown spots, sun damage, freckles, pigmented lesions or acne scars. PicoSure offers a gentler treatment. In the past, lasers have relied on intense heat energy to remove pigment from the skin, which may be painful and lead to significant skin redness and downtime.
Why should you choose a Pico Genesis laser treatment?
It's important to consider your options. Face-lifts, fillers, and toxins are associated with significant downtime, risks, and side-effects. Patients often consider these treatments a "last resort." The first step to achieving a more youthful appearance, or just tweaking some trouble-spots may be a Pico Genesis laser treatment. Come in for a complimentary consultation to see if this treatment is right for you!
Join our email list to be the first to get notified about current promotions and super informative educational events.