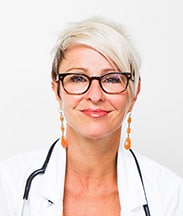 Dominique Well, MSN, ARNP
Nurse Practitioner
Dominique Well is a Family Practice Nurse Practitioner. She graduated from the UW in 2001. She dedicated her career to providing healthcare to underserved populations, doing healthcare for the homeless and volunteering in a hospital in Mexico. After the birth of her daughter in 2004 she developed a Wellness Program and trained in Esthetic Dermatology. In 2009 Esthetic Medical Arts was created, combining inner health and outer beauty. She designs individual programs for clients and performs a variety of esthetic services. Most recently Dominique has joined the World Society on Anti-Aging Medicine. She is passionate about health education and empowering people to take care of themselves to perform and feel their best. She is also a hot yoga instructor.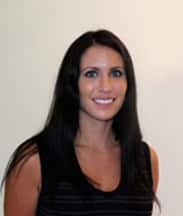 Kaitlin Brasier, ARNP, DNP
Nurse Practioner 
 Kaitlin is a Nurse Practitioner who specializes in wellness, specifically Weight Management and Esthetic Medicine. She graduated from  the University of San Diego doing research on weight loss. She studied esthetic medicine under the prestigious Plastic Surgeon Dr. Mulholland. Dr. Kate has the same artistic and esthetic philosophy as Dominique and believes "less is more". She offers a comprehensive approach to health and beauty, helping educate patients about their options. She uses a step-wise approach which might include topical products to address tone and texture, fillers to restore lost volume and lasers to address uneven skin color and wrinkles
Marion Lisko
Clinic Manager
 Marion grew up in Princeton, NJ, graduated from Lake Forest College in Illinois and moved to Seattle from Phoenix, AZ. She and her husband have been very active in the West Seattle community for over 23 years now.Origianlly a travel agent (met her husband in Paris in April) Marion has worked for the local YMCA where she managed programs, taught aerobics and helped out in the IT department. Most recently she worked for a local Dr of Intenal Medecine for over 11 years. Marion has two children (both engaged – yikes) and is excited to be helping you get the best Inner Health and Outer Beauty possible!
Nicole Kleinbrook
Medical Esthetician
Nicole grew up in Seattle, WA and graduated in 2006 with a degree in Esthetic Science. She has been pursuing her passion to help patients meet their skincare goals ever since. She specializes in laser services, such as IPL, 1064 YAG and Electro-cautery, as well facials, peels and Dermaplaning (call with your questions!?!). She is currently studying to become a Yoga instructor as a part of her desire to live a happy, healthy lifestyle and be a great role model to her kids and patients!